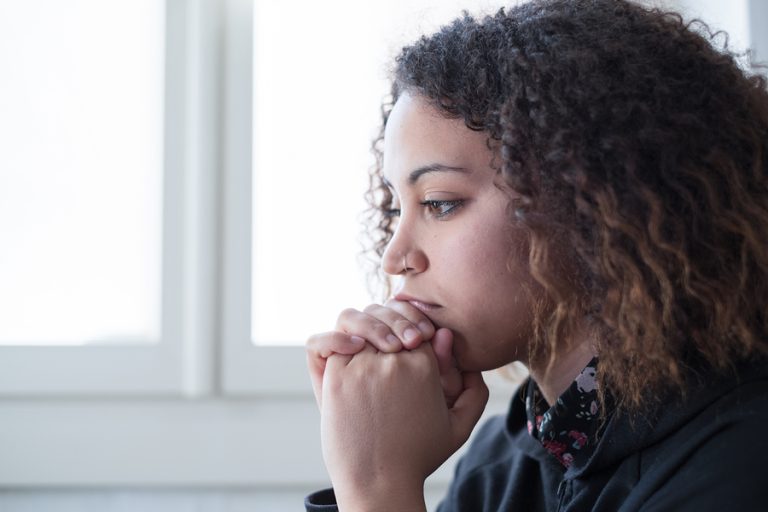 So do not fear, for I am with you; do not be dismayed, for I am your God. I will strengthen you and help you; I will uphold you with my righteous right hand. Isaiah 41:10
Do you know what fear and faith have in common? A future that hasn't happened yet.
Fear believes in a negative future. Faith believes in a positive future.
Both believe in something that has not yet happened.
So I ask you, if neither the positive or negative future has happened yet then why not choose to believe in the positive future, the one that trusts God and knows that He is ultimately in control?
Fear sabotages our joy and success. It robs us from living the life that God intended us to live, which is why overcoming fear is talked about so many times in the Bible.
God does not want us to be shackled by the chains of fear.
God wants us to live in the powerful freedom of faith.
Think about the words of Jesus for a moment:
Peace I leave with you; my peace I give you. I do not give to you as the world gives. Do not let your hearts be troubled and do not be afraid. John 14:27
I believe that during these challenging times we have a choice between two roads. The positive road (faith) and the negative road (fear). The problem is that we can't be on two roads at the same time. So we have to make a choice. This choice determines our belief about the future and the attitude and actions that we bring to the present.
I'm not saying we shouldn't have any fear. There are times when fear is a gift. A healthy dose of fear causes us to examine our situation and plan for the future. Fear can be a catalyst for change. When used wisely it allows us to manage risk and make better decisions. Some fear is good.
However, what I have observed lately is a supersized, mega dose of fear that is pervading the hearts and minds of far too many people. This jumbo sized fear is causing people and leaders to either act irrationally or to not act at all. They are either scurrying in a million different directions because of fear or paralyzed by it. In both cases, fear is leading them to take the negative road, which leads to failure.
The answer is the positive road paved with faith and a belief that your best days are not behind you but ahead of you. The positive road trusts in God to provide even when things might be confusing or look like there is no hope. The positive road truly believes that.
With man this is impossible, but with God all things are possible. Matthew 19:26
With this belief you make the right choices and actions today that will create your positive future tomorrow. You continue to invest in your organization, your people and yourself. You seek God daily, you follow His direction, and you live your life according to His word (faith in action). You stay calm, focused and committed to the vision and purpose God has given you. You look for ways to avoid making irrational fear-based decisions that sacrifice your future success. You identify opportunities in the midst of the challenges and you focus on solutions instead of problems.
When you do all this, you are living in faith and sharing it with others (because they are watching).
Read this verse below from 2 Timothy. Replace the word "us" with "me". Read it aloud a few times. Rest in the assurance that God has not given you a spirit of fear but of power and of love and of sound mind. Do more than just read it, believe it and live your life as if it is true (because it is).
When you live by faith and trust in God's word, you are believing in a positive future. That belief leads to powerful actions today. The future has not happened yet and you have a say in what it looks like by the way you think and act.
Fear or Faith. The choice is yours.
For God has not given us a spirit of fear, but of power and of love and of a sound mind. 2 Timothy 1:7
by Jon Gordon