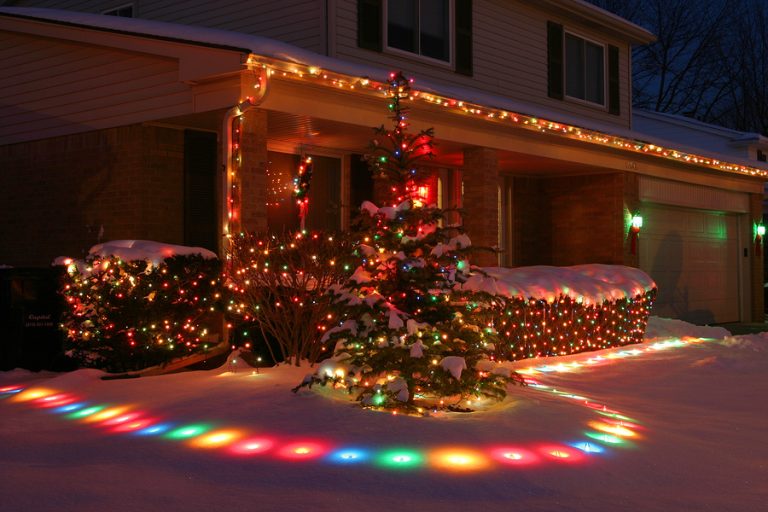 As I make my way home in the evenings, I have been delighted by the beautifully decorated homes in the neighborhoods. There are times I wish the traffic would allow me the privilege to just stop and take it all in. The houses never looked lovelier as they do at this time of year.
The reason for the lights at Christmas time is to symbolize what Jesus is all year long.
Jesus said He is the light of the world. He came into the world to be the light in the darkness–that is a world without God, and a world without hope. He came to bring us hope for a life that can be lived in Him and hope for life everlasting.
The lights are a reminder of the star that was the guide in the heavens that brought the wise men from the east to worship the King of all Kings that was prophesied so long ago.
Lights are always seen best at night. They are a welcome sight to the one who has been too far from home. Like the lights of home to the weary traveler who has been away far too long, Jesus is the warmth that is waiting on the other side of the door. Like the flashing beacon from the lighthouse to the ship master who almost lost hope in the storm, Jesus is your rescuer and stands with open arms.
You too are a light in the darkness. You can be that welcome sight to someone who has lost their way if the Spirit of God resides in you. You can be a lighthouse to a dying and hurting world.
So as you make your way home this season, take a second look at all the beauty around you and may your heart be touched and illuminated with the love of God and the true meaning of Christmas.
"I am the light of the world: he that followeth me shall not walk in darkness, but shall have the light of life." John 8:12
by Carol Carey