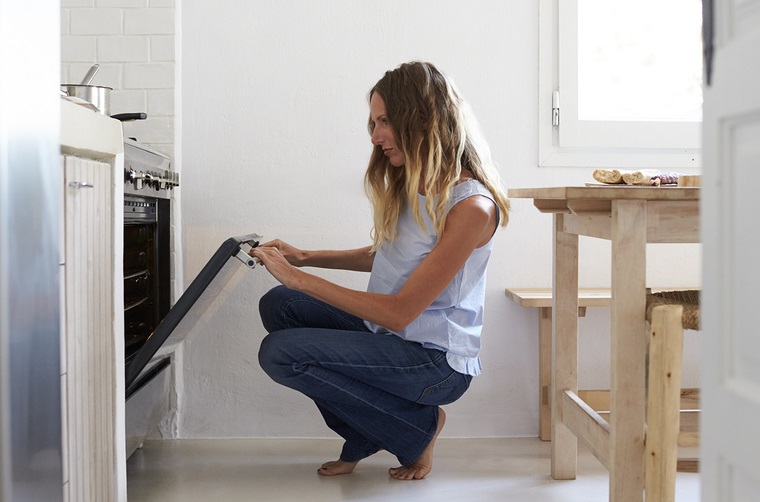 One of the hardest disciplines to master in the kitchen is to leave that oven door alone.
I've had more less-than-perfect outcomes than you could shake a stick at, all from knowing good and well that I shouldn't open that door but I just can't stand to wait!
So the cake falls, the biscuits are flat and doughy, the cornbread didn't get that killer crust on it. Oh, you can salvage what's left, as many times I have, but the finished product is never as good as if we'd left well enough alone.
There are a lot of kitchen-isms where this same principle applies. The crock pot that can't come to a simmer because the lid keeps getting picked up; the eggs that would be a beautiful big scramble, but the impatient hand has stirred them in the skillet till they look more like yellow grits. And though we know even as we're breaking the rule that it's going to affect the outcome, we still can't bring ourselves not to act.
Could we be sabotaging many of our prayers by having some of these impatient tendencies?
Often, instead of being content to let the Lord do a complete work, we impatiently keep "popping the door open," so to speak. And our interference begins.
No, God. Go over there.
Do it this way.
Let me get married to that person.
I want to minister like her.
I want to be successful like him.
Here, let me help you! You're not working it out fast enough.
Does it sound like you? It sure sounds like me. Many, many times.
You've committed something to Him, and now it's time to step back.
Give it time.
Give Him time.
Some answers to prayer can only come when the heat remains steady in areas where you're just not meant to be snooping. The more often you try to step in and "help," and the more often you have to be in control, the longer it may take to have your prayers answered. And you may not like the outcome as well after your tampering has compromised it.
Soothe your impatient soul with the Word of God today if there's something you've asked for and have not yet received the answer.
As surely as tribulation works our patience, tempering our actions with God's promises helps us to develop integrity and character; moreover, our restraint, or lack thereof, will well determine the type of outcome we have to what's "in the oven."
Don't worry. God's recipe is foolproof and His timing is impeccable. Keep your mitts off the oven door and your eyes on Him.
Father, thank you for granting those petitions which line up with Your will and Your Word, and thank You for not granting other prayers I've asked in ignorance or selfishness. One of my greatest challenges in this microwave world is not to adopt an entitled, impatient mindset toward You, my Sovereign God. Today I purpose not to be conformed, but instead transformed. I renew my mind again in Your Word and I bask in Your presence. I rest in the shadow of Your wings and I trust You to work all things for my good, even when I don't always see it. Holy Spirit, I tune my spiritual ears to hear Your instructions. I determine not to speak or act in haste regarding those things I've committed into my Father's hands. I surrender all in Jesus' name, and I take upon me Your sweet peace as a confirmation. Order my steps aright today, O Lord.
And let us not lose heart and grow weary and faint in acting nobly and doing right, for in due time and at the appointed season we shall reap, if we do not loosen and relax our courage and faint. Galatians 6:9
–by Lisa Crum