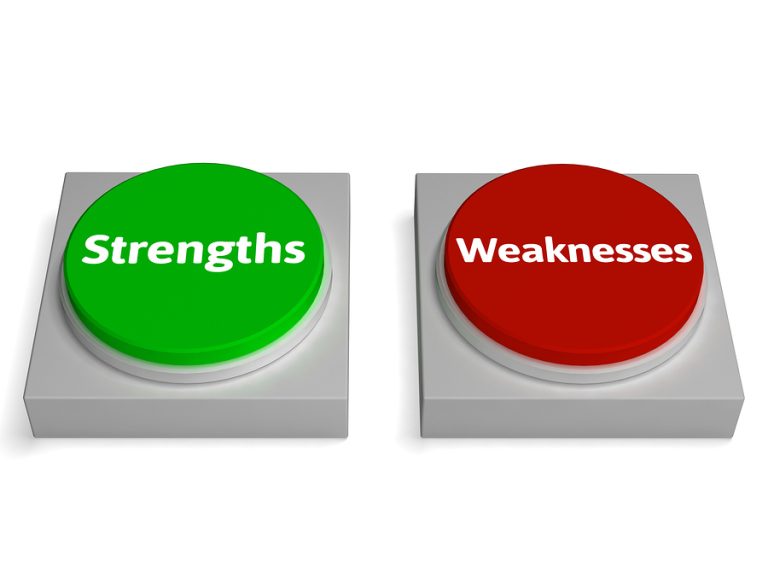 Weaknesses get a bad rap. Really, we don't give them enough credit.
Strengths are always in the spotlight–when we were kids and even now as adults.
We live by our strengths; they preserve us.
But let's talk about needs.
I remember entering the year feeling an earnest need for more of God's guidance. Months later, I'm clear that my strengths won't play much of a role in helping me get it.
I first learned that I never have to contemplate God's guidance. He's committed to it. "For He is our God forever and ever; He will be our guide, even to death" (Psalm 49:14).
His part is done, now I must do mine.
More of His guidance requires less of me. And "less of me" is everything opposite my strengths.
I associate "strengths" with power and stability; being firm and sure; comfortable; superior; being one or two steps ahead.
When I think "weaknesses" my mind goes to needing assistance; being sub-par, broken, mediocre and pliable.
How much can God truly guide me when I operate in my strengths?
Do I even hear His direction when I'm rock solid, proud, filled with self-confidence and feeling on top?
Flexing my strengths is way overrated and lacks the connection and potency I'm looking for.
On the other hand, my weaknesses make me good and uncomfortable to the point that I know I can't do this–whatever it is–without Him.
It's the place where I'm humble and God has my attention; where I am His clay, willing and ready to be shaped, molded and made stronger for Him.
I no longer say my weaknesses are negative.
In fact, there's nothing more positive than being a helpless dependent on Christ.
In my strengths, I know God.
But in my weaknesses, I need Him.
And that's when He guides me most.
by Lisa Birch