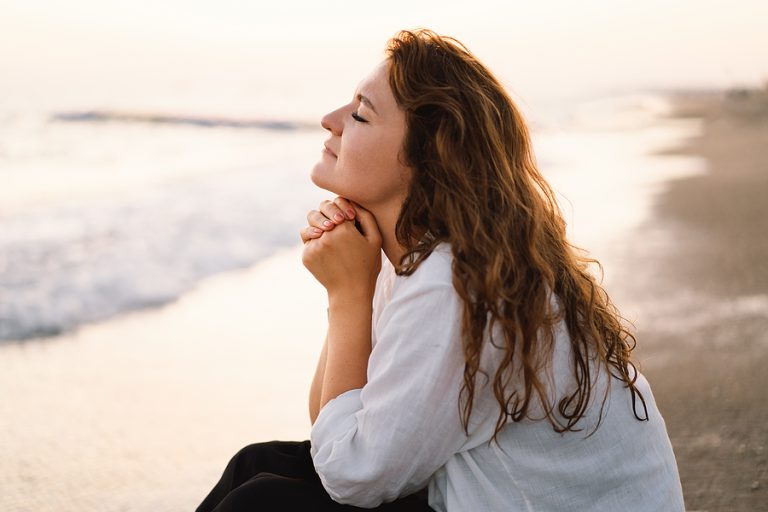 The New Testament records that when Jesus died, there was a great earthquake and the veil of the Temple was torn in two.
The size of this gigantic veil is not recorded in the New Testament but we read from other sources that it was roughly 60 feet long and 30 feet wide with multiple woven layers the thickness of a man's hand. It was hung on a crossbeam stone, a lintel, which was over 30 feet long and weighed more than 30 tons.
It was not an easy cloth to tear.
In the culture of the Jewish people, a father will commonly mourn the loss of his son by rending or tearing his garment.
Can we suggest that the rending of the Temple's veil likewise, dramatically expressed our Heavenly Father's agony over the death of Jesus, His only begotten Son?
The way was prepared through the death of the Son of God for us to have access to the Holy of Holies, that place on earth which was prepared for the abiding Presence of God's Spirit, and, in earlier Temple times, actually contained His Glory.
In the death of the Messiah, every barrier and obstacle, even a 30-ton stone that needed to be broken was removed, to make a way for us to have an intimate relationship with the Father!
The sound of ripping cloth, the rending of a massive veil, echoes throughout history to this very day. The agony of that sound of mourning opened for us "a new and living way which He consecrated for us, through the veil, that is, His flesh" [Hebrews 10:20] so that now, at any time, we can approach our Heavenly Father with boldness and confidence in His love and acceptance.
As we embrace the sacrifice of Jesus, come with a clean heart in His righteousness, we may fully expect His constant intervention and blessing in our everyday lives, because the way has been permanently opened to us!
Therefore, brethren, having boldness to enter the Holiest by the blood of Jesus, by a new and living way which He consecrated for us, through the veil, that is, His flesh, and having a High Priest over the house of God, let us draw near with a true heart in full assurance of faith, having our hearts sprinkled from an evil conscience and our bodies washed with pure water. Let us hold fast the confession of our hope without wavering, for He who promised is faithful. Hebrews 10:19-23
–by George Whitten of Worthy Ministries