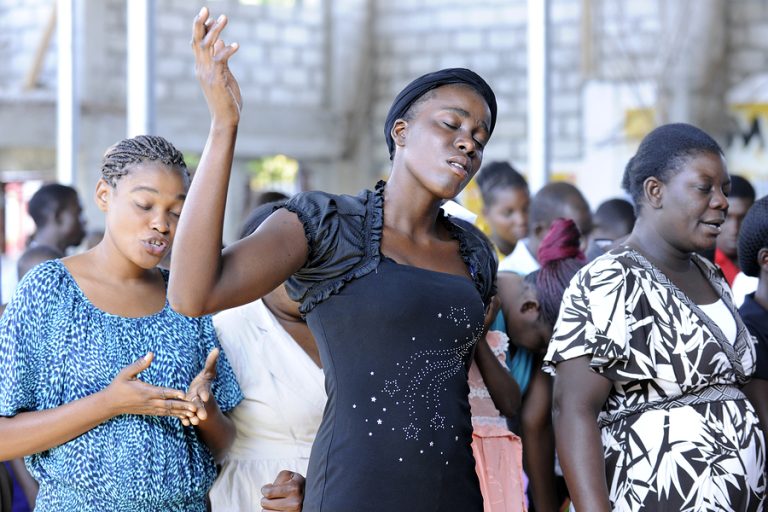 There are a lot of activities that we do now that we won't do in heaven.
You will never evangelize anyone in heaven. You will never share the gospel or give out a tract in heaven. There'll be no need for discipleship in heaven.
What's the one activity we do now that we will do in heaven?
Worship.
We will be doing that forever. In fact, you can sort of look at the present as a time of practice!
The English word "worship" means to ascribe worth to something. We worship God for who He is, because He is worthy.
"Holy, holy, holy, Lord God Almighty, who was and is and is to come!" (Revelation 4:8).
We worship God not only based on His character but His conduct, not only His attributes but His activity.
He is worthy because He did what no one else could ever do; He created everything. But more than that, He also redeemed us through His Son, Jesus Christ.
Look at Revelation 5:9. "You are worthy…for You were slain, and have redeemed us to God by Your blood." That's what He did.
Worship involves the physical and the emotional, and it involves music and our voices.
But fundamentally, it's an acknowledgment of who God is and what He has done. It is an intelligent response to God that involves the mind.
Worship is not working ourselves up into some frenzy. Jesus said the Father was looking for those who would worship in spirit and in truth (John 4:23-24).
God's action prompts my reaction of praise.
Jesus said we are to love the Lord our God with all of our heart, soul, mind and strength (Mark 12:30).
Worship should fully engage us as we dwell on the greatness of God.
There is never a time in a person's life, or any experience, where God can't be worshipped. There is no valley, there is no depth, there is no darkness where God is not worthy of all praise and all glory.
Read the stories of Job or David or Paul in prison, and you'll see that sometimes their praise was the sweetest and most genuine in those dark times.
God is worthy to be praised!
–by Skip Heitzig